Sheryl sold the majority of her Breyer collection in 2010-11. Here is how it looked briefly at her Model Horse Museum in 2008. Unfortunately, arrangements with the property owners didn't work out and so the museum closed soon after. Now the models are around the world making their new owners happy.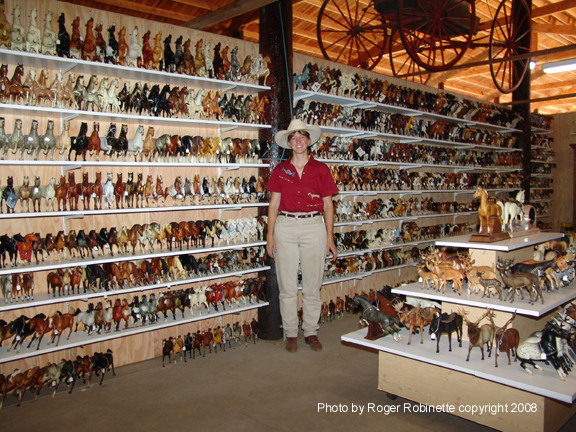 Opening Day, May 17, 2008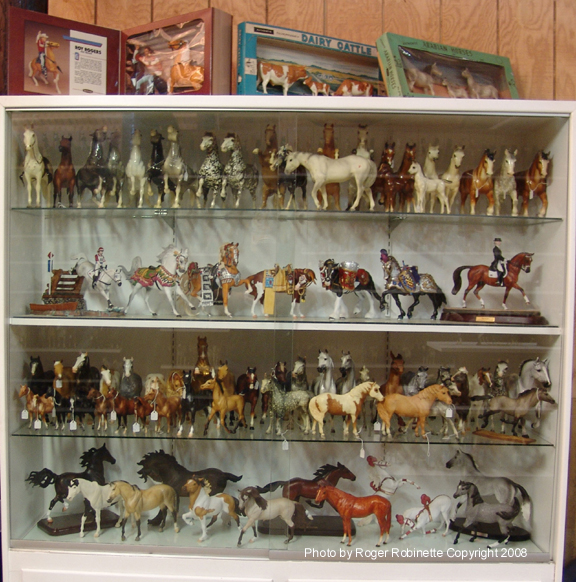 A case full of goodies.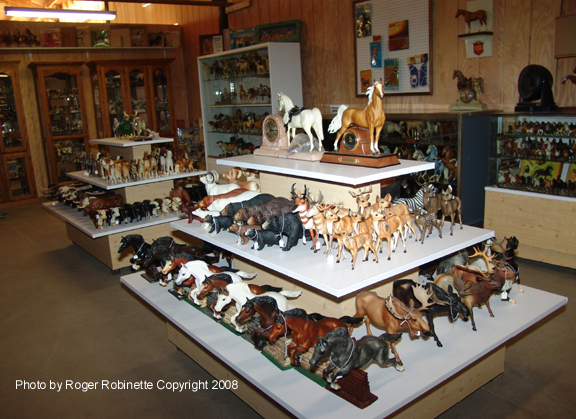 Below are photos of a portion of the model horse collection on display at Sheryl's old house in Yucaipa, California.
Click thumbnails for larger image. Click right or left arrows for slide show.